K9s For Warriors is dedicated to providing service canines to warriors suffering from Post-traumatic Stress Disability, traumatic brain injury an/or military sexual trauma as a result of military service post 9/11. Our goal is to give a new leash on life to rescue dogs and military heroes, empowering warriors to return to civilian life with dignity and independence.
Our program includes a three week stay in Ponte Vedra Beach, FL. Our warriors come here, meet, & train with their new dog. K9s For Warriors focuses on the recovery of the warrior. We offer monthly classes and can accommodate up to 5 warriors a month. We believe that by including the warrior in the training and giving them the training tools necessary the warrior is also becoming part of their own recovery. We are seeing amazing results.
K9s For Warriors' philosophy is to involve the veteran in the final training of their new service canine partner, allowing them the opportunity to be part of the solution to their recovery. Our academy is staffed by skilled certified canine handlers and trainers. Each academy is three weeks in length where the warrior learns the skills needed to participate in the final training of their own canines. We provide a service canine, training, certification, equipment, seminars, vet care, meals, and housing, free of charge. Each Warrior is responsible for their own transportation to and from our facility which is located in Ponte Vedra Beach, Florida. Should you need assistance with your travel to K9s For Warriors, we have partnered with several organization that may assist you. Check our Warrior Resources page for further information.
K9s For Warriors' mission is to empower our heroes to begin their recovery with their new service dog. Each month we graduate new ambassadors of the K9s For Warriors program. They return home to start their new lives as productive members of society. They enroll in college, start new jobs and most importantly return to their families with their freedom and independence, healing and on the road to recovery. Your support of K9s For Warriors will give a new leash on life to rescue dogs and military heroes.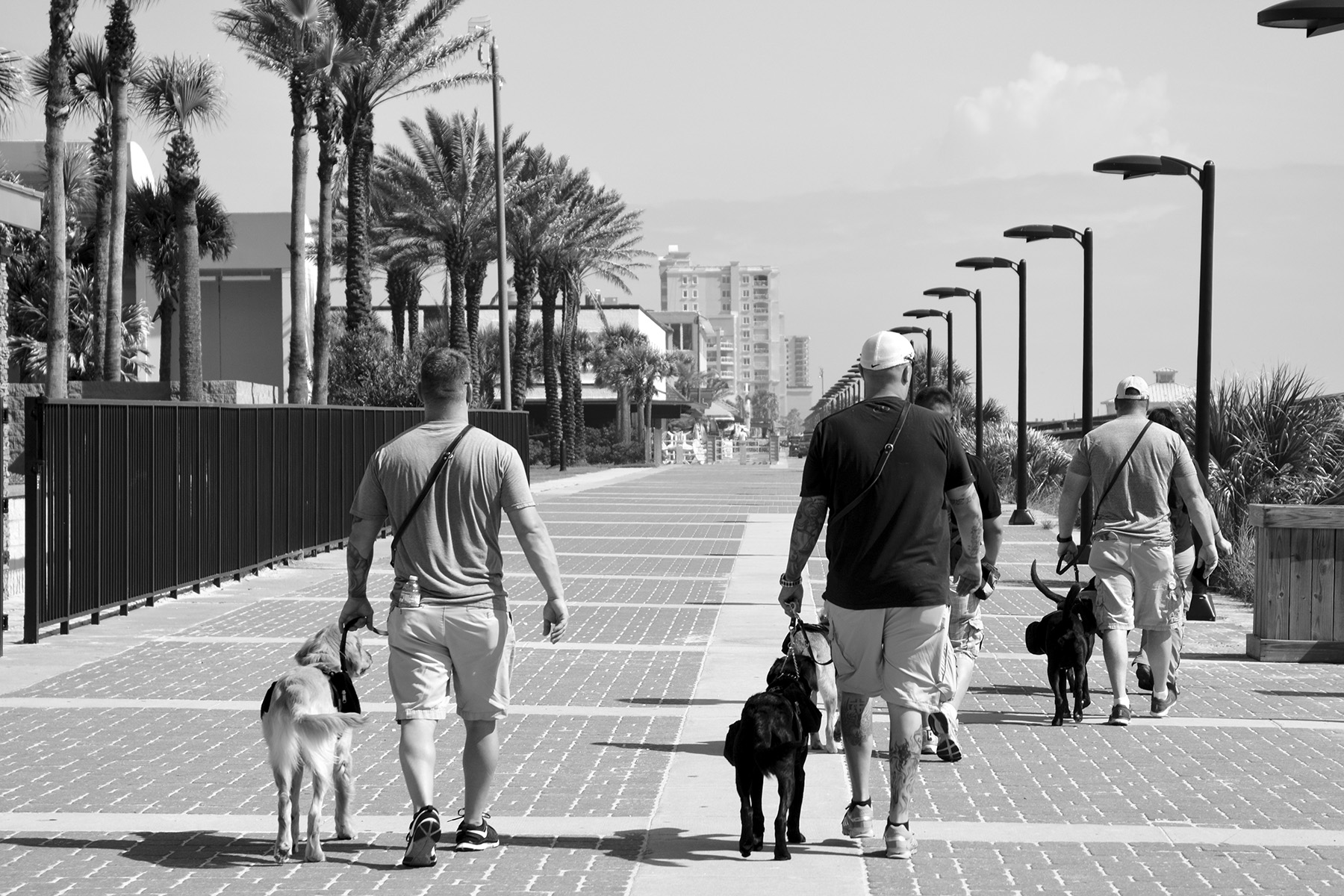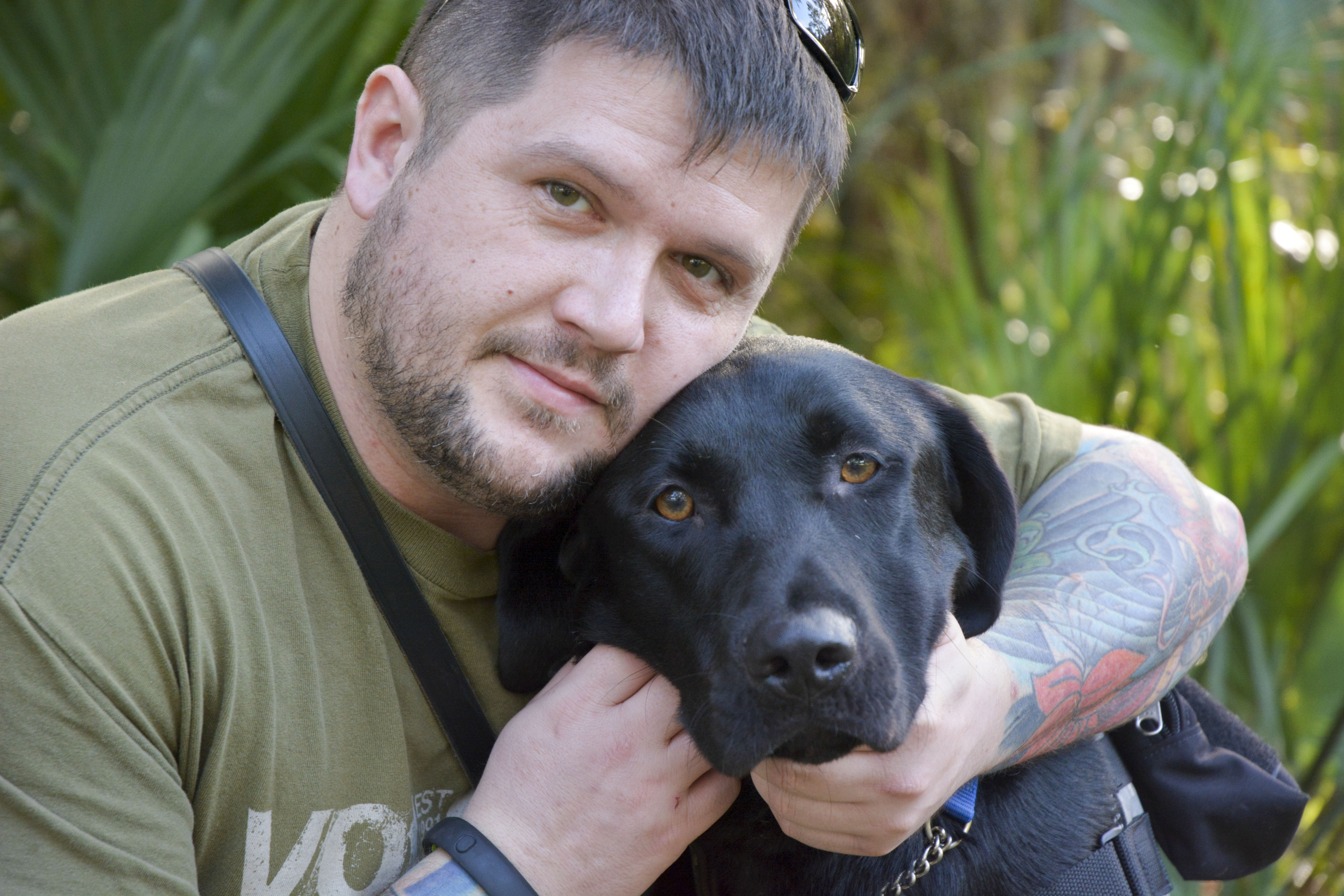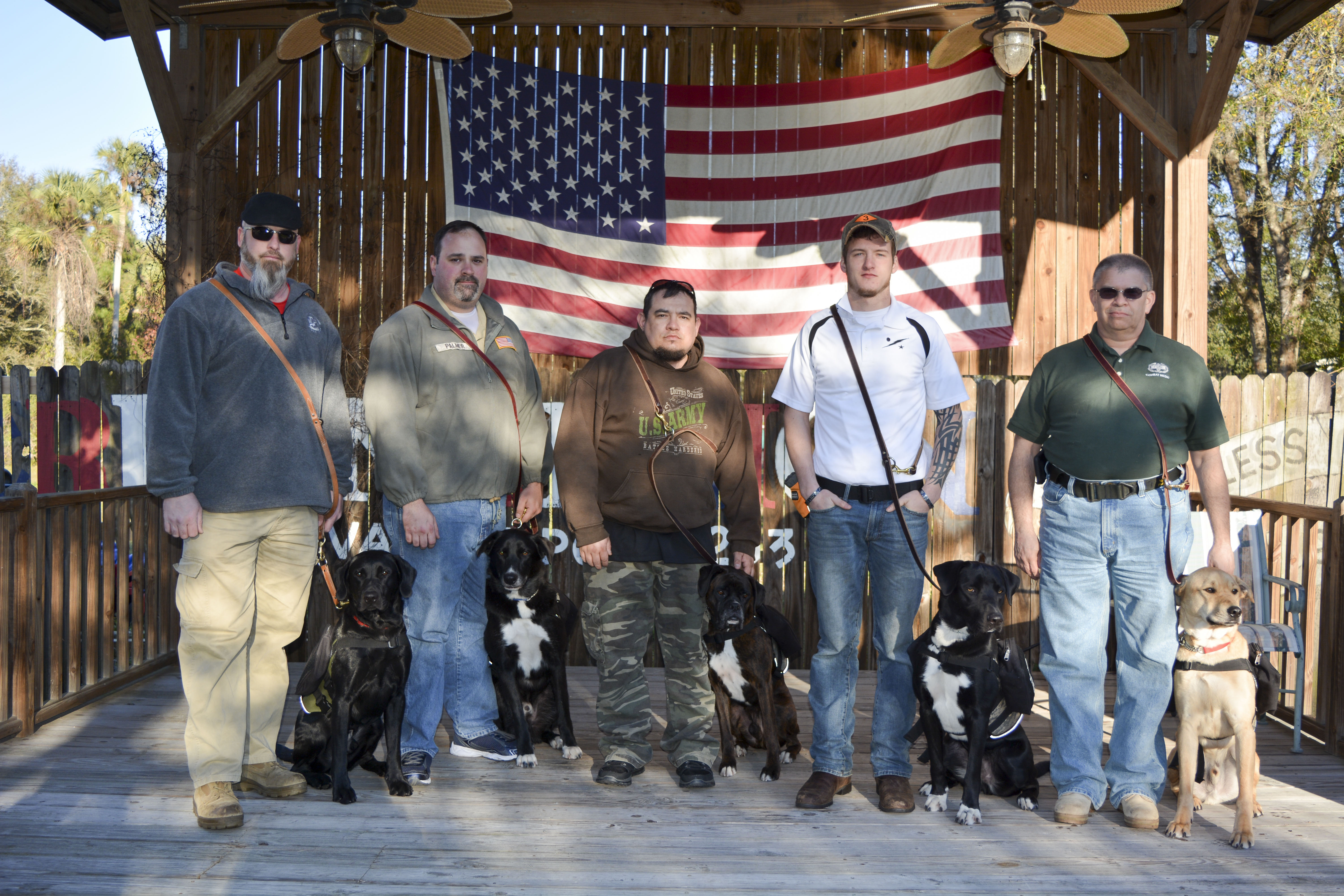 Service dogs are medical equipment and are walking prescription to those suffering from Post Traumatic Stress Disability. Many returning Veterans suffer from the sights, sounds, and memories of the horrors of war. They carry this home with them, and depression and suicidal thoughts are common. According to the DOD 1 in 5 veterans suffer from PTSD, and 1 in 6 will attempt or have suicidal tendencies. Service dogs are a proven recovery tool for these invisible disorders.
The good news is there is hope. Service canines are a proven recovery aid for our warriors suffering from Post-traumatic Stress Disabilty. Service canines are considered medical equipment and are recognized by the U. S. Department of Justice Civil Rights Division, and the American Disability Act of 1990. Ninety-five percent of the canines in the K9s For Warriors' program come from rescue shelters. We rescue the dogs, they rescue their warriors.